Comfortable Cabins Near Ruidoso, USA
Welcome to Ponderosa Cabins
Where You Come As A Guest and Leave As A Friend
Take a step back in time with our rustic cabins. Our log cabins are dated back to the early 1940's with all of today's confront. Each cabin has its own quaint and home-like feeling, with no 2 cabins alike. We are centrally located in a cul-de-sac in the heart of midtown Ruidoso New Mexico.Surrounded with majestic Ponderosa Pines and beautiful mountainous scenery.
We have a hiking trail at the back of our property that leads you down a small mountain side to the whistling Rio River and walking trails inside the Two Rivers Park, where if you look closely you can find little trolls and fairies hiding in the trees. If relaxing is more your style, you can kick back and play a fun game of horseshoes in our horseshoe pit right here on site.
We are within walking distance of the Ruidoso Midtown shops,eatery and entertainment fun for everyone. From Lincoln County Grill's Billy the Kid Burger to Backcountry Attitudes ATV rides you can't beat staying with us and having all the best of Ruidoso right there at your convenience. We are  3.3 miles from the Inn of the Mountain Gods Casino, 3.9 miles from Billy The Kid Casino, 1.2 mile from Grindstone Stables and 1.1 mile from Grindstone Lake and the Cree Meadows Golf Course, 2.5 miles from Smokey Bear Ranger Walking/Hiking Trails,18.9 miles from Ski Apache.
We would like to honor our military, police and fire fighter with a 5% discount off total reservation.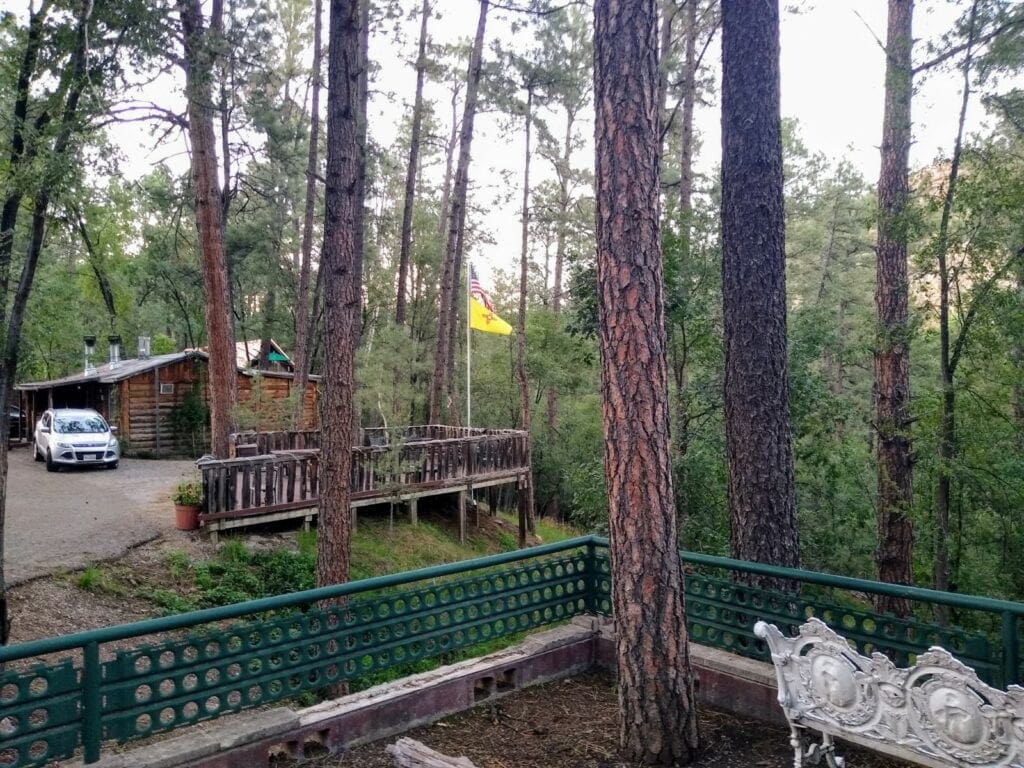 Ponderosa Cabins were built 40 years ago on the banks of the Ruidoso River in Lincoln County. Surrounded by snowcapped mountains and majestic Ponderosa Pine trees, we offer one-bedroom cabins, two-bedroom cabins, and also three-bedroom cabins.We are family-owned and operated, and our properties are centrally located within a walking distance of everything.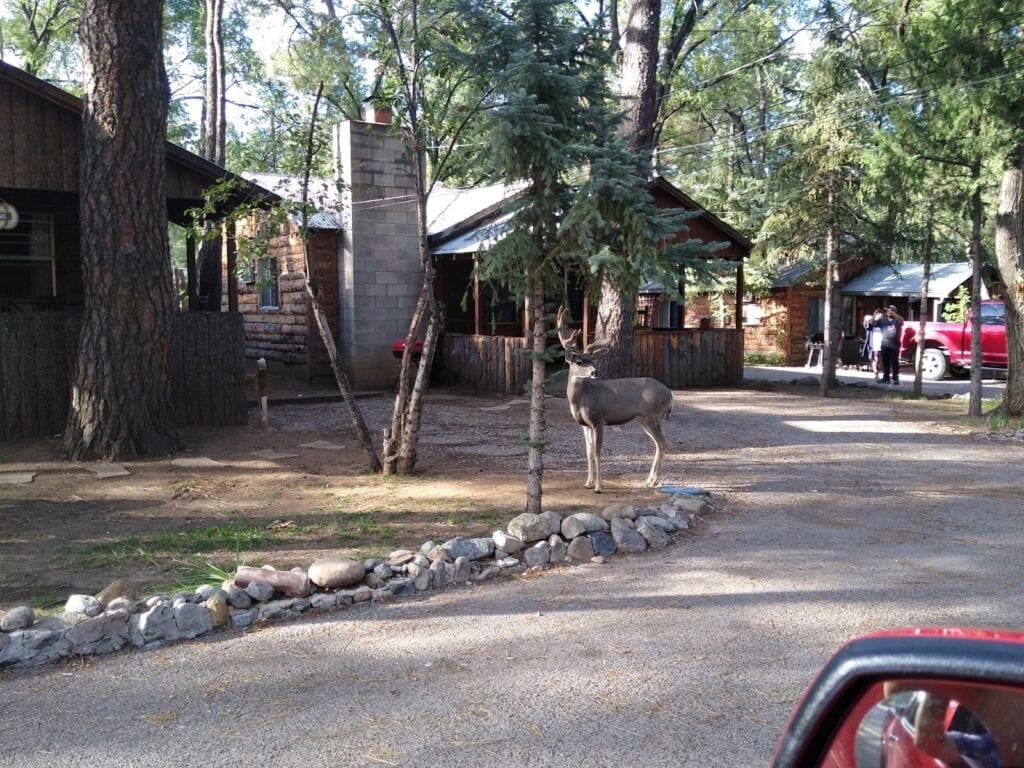 We are located just off Sudderth Drive at the corner of Sudderth and N. Laurel Road. Our cabins back up to the Village of Ruidoso City Park and Ruidoso River. A hiking path starts beside the cabins where you can begin your early morning adventures. We are located in the heart of Ruidoso, where you can find many shops, ski areas, casinos, riding stables, fishing, golf, and hiking spots.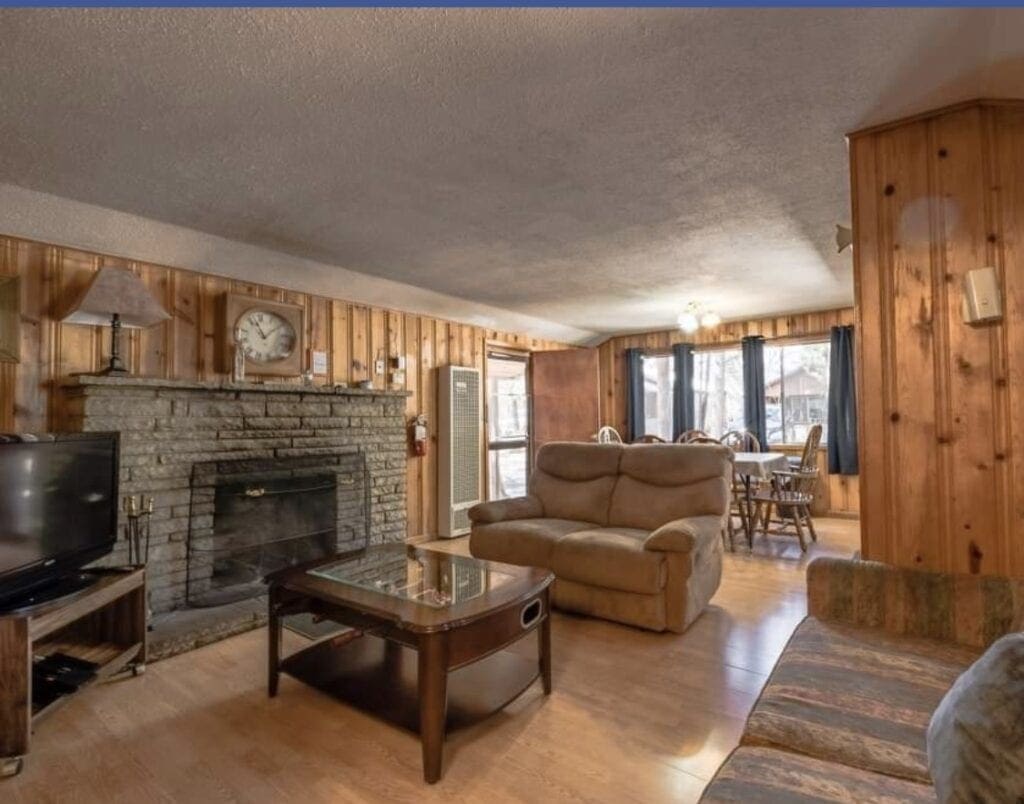 Ponderosa Cabins give a warm, rustic vibe with modern interiors. We are set amidst a lush background of the winding Ruidoso River.We are in a wooded area with an undeveloped park and Ruidoso River near the back of our property.